Ashleigh Musk and Michael Smith
BeatsxCaloundra invites you to go inwards and visit that pumping, unifying, whispering rave in your chest. Artists Michael Smith and Ashleigh Musk are recording heartbeats in an attempt to find out what gets Caloundra pumped.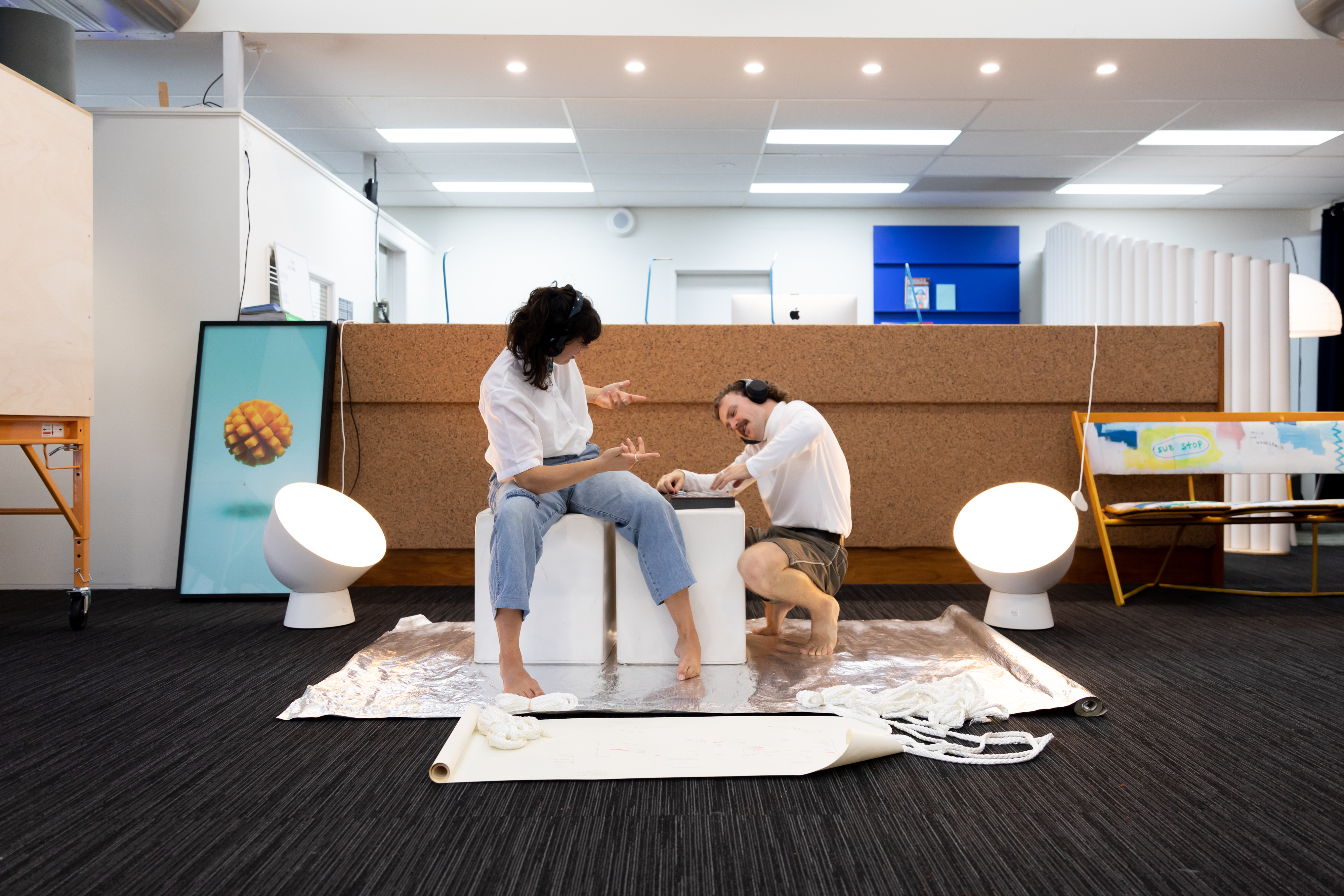 Share what's keeping you alive by booking in for a private recording session in our back alley studio, pop on the headphones and experience your range of beats. Only have a minute to spare with your heart? Catch us roving the CBD each evening from 6pm to record your back-up beats.

Remixed for a listening party, this is the soundtrack of a vibrant community.

This event is free and family friendly.

BeatsxCaloundra
took over the
place.2.play insta
with an at home version, asking you disconnect from the screen and connect to a single place and time.
21 submissions | 21 beats | 21 cardiograms
Visit the Archive
---
I acknowledge the traditional custodians of the lands and sea on which I live, work and create. I pay my respects to all First Nations peoples and their elders past, present and future. I recognise and honour their unique connection to place, community and movement. Sovereignty was never ceded.