Ashleigh Musk and Michael Smith
Fertile Ground looks to interrogate the multiplicities of 'paradise', through the research and deconstruction of architecture, literature, religion and philosophy. Through looking at current environmental and humanitarian crises, Fertile Ground seeks to create space to face the reality we currently inhabit, and to reimagine potential futures we could occupy.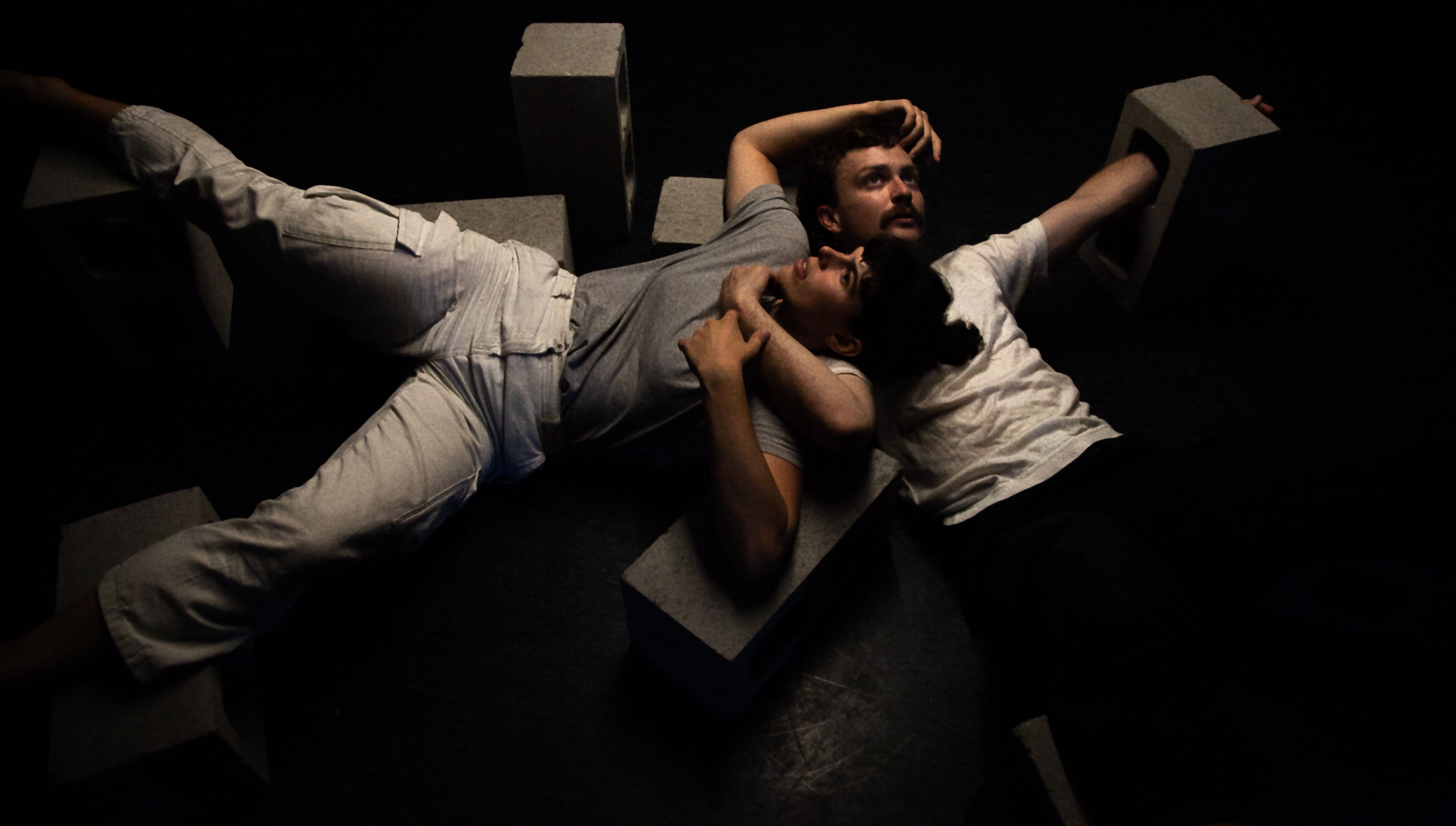 Flipping Dante's Divine Comedy on it's head and transporting the audience to a place of shifting landscapes, we arrive in a moment of limbo where audience and performers navigate their way through a micro cityscape of cement bricks, reimagining and re-crafting their reality in a call for collective action. This limbo, this state of purgatory, is a series of images, scenes and tasks that unpack themes of human impact, our compulsive need to leave a footprint on nature and our persistence to conquer, outlive and survive in the face of crisis.


---
I acknowledge the traditional custodians of the lands and sea on which I live, work and create. I pay my respects to all First Nations peoples and their elders past, present and future. I recognise and honour their unique connection to place, community and movement. Sovereignty was never ceded.